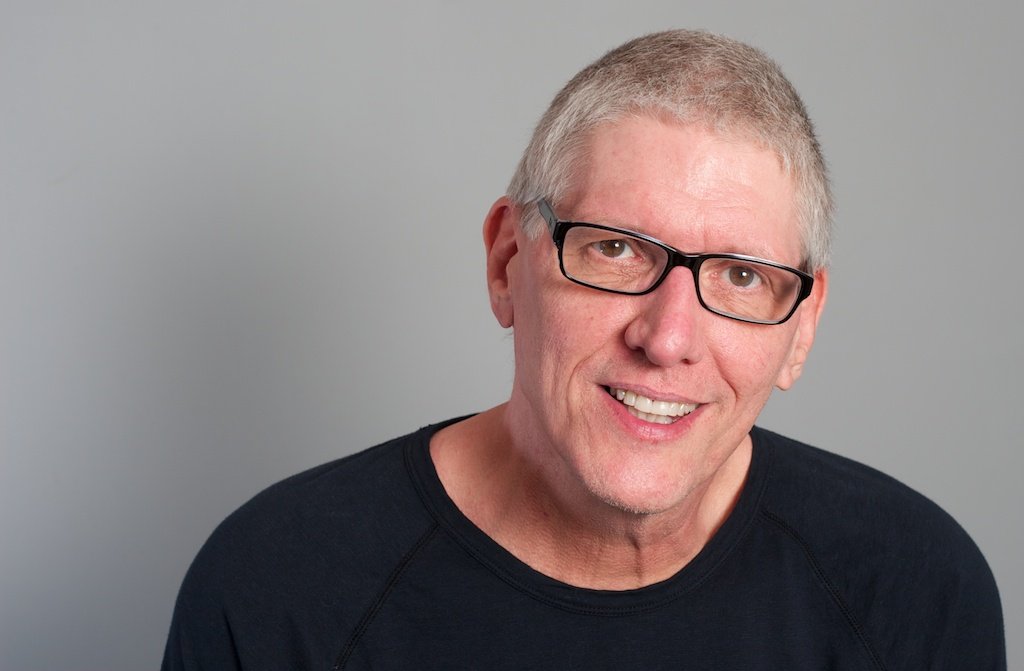 In a career spanning nearly 50 years, drummer Timm Biery has toured and recorded all over the globe with an amazing variety of artists. In the process, he has quietly made a name for himself as one of the most awe-inspiring musicians you'll ever see. Considered a drumming legend in the Mid-Atlantic region of the U.S., his career has been chronicled in two books: Capitol Rock and Washington Rock and Roll - A Social History, both by writer Mark Opsasnick.
Drummer for the Nils Lofgren Band from 1996 - 2006, Timm handled touring duties and most all recordings during this period. Highlights include drumming, engineering, and mixing music for John Madden's "All-Madden Team" specials for Fox Sports, and the Nils Lofgren Band Live album, which features incredible drumming throughout both discs and some amazing guitar/drum exchanges between Timm & Nils.
From 1981 - 1991, he toured and recorded with Frank Marino and Mahogany Rush, playing on the radio hit "Strange Dreams" and the albums Juggernaut, Full Circle, Double Live and From The Hip. "Joining Frank's band was a major turning point in my career", says Timm. "I went from playing in a bar with 9 people in the audience to a stadium with more than 20,000 in a matter of a few months. That's a lot harder than it would appear to be, and I'm fortunate to have had Frank, Paul, & Vince to show me the ropes."
While working with FM&MR, Timm built his first recording studio and began to be recognized as a talented producer and recording engineer.
In 1991, Timm began an association with guitar hero Danny Gatton that would last until Gatton's untimely death in 1994. His work with Gatton can be heard on the albums Cruisin' Deuces, Relentless, 9/9/94 - Live and several compilation recordings. "Timm Biery is the baddest drummer on the planet - bar none!" Gatton once said in an interview. Their work together moved many others to feel the same way. The Relentless album - with organ great Joey DeFrancesco - is one of Al Kooper's 100 greatest recordings of all time.
During his time with Gatton, Timm renewed an old partnership with guitar builder Paul Reed Smith, becoming a member of the Dragons, the PRS Guitars clinic band. For a time, the group was also known as the "Hard Rock Café Band", hosting the Tuesday Night Live series at the Hard Rock Café in New York City. There, he got to perform with a variety of stellar musicians, including guitarists Warren Haynes, Tommy Shaw, Elliot Easton, and Arlen Roth. Timm also produced and engineered the Dragons' 1st CD, which was critically acclaimed all over the world for its massive guitar and drum sound.
But don't think for a second he's just a drummer for guitar heroes…
In the course of his career, Timm's shown he can work in virtually any style, performing and/or recording with the genre bending Root Boy Slim, blues artists James Mabry, Jacques "Saxman" Johnson, & Dean Rosenthal, boogie-woogie piano sensation Deanna Bogart, Americana artist Tony DeNikos, jazz saxophonist Tim Eyermann, the late, great Senegalese koura player Djimo Kouyate, Grammy winning new age artist Peter Kater, cow-punk rockers Jason and The Scorchers, vocalist Clint Holmes, R & B legends Martha and the Vandellas & Little Anthony and the Imperials, and the late Lee Atwater's Red, Hot and Blue Band, among others. His television credits include " America's Most Wanted", John Madden's "All-Madden Team" specials, and a wide variety of national ad campaigns, including Levi Strauss and Taco Bell. Film credits include "Arturo and the Amazing, Flying Pigment", the cult favorite "Headless Body, Topless Bar", "Bringing Out The Dead", and the 2009 documentary "Coal Country".
A gifted teacher and clinician, Timm coaches drummers around the world through his Remote Coaching Program, and locally in the Kansas City area. His Serious Drum Set TM book series is nearing completion and should soon be ready for publication.
After the Nils Lofgren Band's Sacred Weapon tour in 2006, Timm focused on releasing a series of solo recordings on his own label, performing with various versions of his jazz trio Triplicity, and engineering sessions at his studio and through the Internet.
In 2008, Timm was asked to join a new project with bass player Dave Roe (Johnny Cash, Dwight Yokum) and guitarist Warner Hodges (Jason and the Scorchers). The un-named group wrote and recorded an album of material which was slated to be released as their first album in 2010. Hodges, however, unceremoniously left the group prior to the album being released and the project was shelved.
Some of the material from that album can be heard as bonus tracks on Timm's 2012 solo release Retrospex, an enhanced CD featuring music from a wide variety of artists - most of which is previously unreleased - recorded over a 27 year period of his career.
On October 6, 2012, Timm "essentially" retired from public performance to focus on recording, production, and composing. His 2014 solo recording Here To Now was the first album to feature his work on touch style guitar in addition to his incendiary drumming.
Here To Now was followed by Too , released on April 26, 2016. Looking back at his hard-rock roots while continuing forward in the progressive/experimental style he began working in on his last effort, the album shows his growth as a touch style guitarist, as well as taking his drumming in new, inventive directions. You can download Too through all major services. A 96kHz/24Bit hi-res audio version can be found on his Bandcamp site.
Later that year, Timm released Intermezzi, an EP of 5 pieces recorded during the making of Too that weren't included on the final album. The EP is available as a FREE DOWNLOAD via his Bandcamp site, and at a special low price through most major outlets.
New Shoes hit stores in June of 2019, with nine varied pieces leaning slightly more toward progressive jazz than progressive rock. Filled with blazing drums, it also showed Timm's touch-guitar work becoming more focused and finding its own voice. Once again, the album was made available in hi-res 96k/24bit in addition to more standard versions.
In February of 2021, Timm released the first in a series of albums under the Smart Dust moniker. Smart Dust 2 followed in August and Smart Dust 3 arrived in December.
Combining free improvisation, structured form, and structured forms carved out of free improvisation, the Smart Dust series features lots of Warr guitar and many electronic influences in tandem with Timm's always stellar drumming.
On April 1, 2022, Timm released March, his first foray into writing instrumental music for piano, both solo and backed with strings. It also includes a piece written for synthesizer and percussion.
The 4th Smart Dust release, The Continuous Present, was released on July 15, 2022. SD4 is "a study in sound sculpture", says Timm. "The melodic elements are often hidden in the drumming/electronic percussion, though there are obvious Warr guitar and piano melodies throughout. I haven't yet arrived at a place where 'noise is melody', but I am certainly heading in that direction."
Closing out 2022 with a bang, Timm released I Was Listening, an album of 6 pieces melding Electronica, Ambient, and Groove influences to create another unique release. "I really can't say exactly where I'm going next", he says. "All I know for sure is there is more music ahead of me. I'm eager to hear what it's going to be."
Stay tuned for an exciting 2023!
Read Timm's retirement statement here