News
Happenings and observations
December 19, 2022
Hello Everyone,
Another year-plus between website updates?!?! Well, I suppose social media has taken things over. BUT - 2023 will be different! I've got plans in the works for more consistent site updates and spreading my efforts more evenly between here and socials. Fingers crossed!
2022 has seen a lot of new music from me in the studio; a full length album (I Was Listening), a collection of 5 pieces for piano (March), a four part suite (SD4 - The Continuous Present), and a bonus track from the Smart Dust series (bow). I hope you've added them to your collection! If you haven't, we're discounting 20% on anything in the Bandcamp shop to website visitors only. Just use code iwasthere when you check out!
In addition to that, I had the pleasure of drumming on upcoming releases for a few other artists and doing various mixing/mastering sessions as well. If you're an artist in need of quality drum tracking, mixing or production, get in touch! I'd love to work with you on your project. Send me an email and let's get started.
I'm hoping 2023 will be another productive year for my solo music and that I'll find my way to doing more video during the recording process. I definitely drop the ball on that regularly, but I know many of you enjoy seeing them so I'll keep it front of mind.
Thanks, as always, for supporting my art and music that takes chances.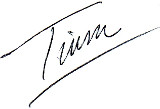 October 15, 2021
Wow - such a long time since my last update here...
Sometimes, it feels as though nothing is happening at all, like the world is standing still. Then some days feel like there is too much happening to keep it all straight. I'm sure it seems that way to many (if not all) of you as well.
Since mny last update here I've released two new albums and have a 3rd on the way; been mixing projects for various artists via the Internet (a service I invite you to take advantage of!); had the pleasure of tracking drums for some inventive and beautiful music from across the US (another service I invite you to try!); and, most importantly, spending time with my family and the wonderful friends we've made here in OPKS.
I hope you've found something good in all the craziness. We need good these days. Please try to find some good in something or someone every day. Life's too short to wear tight shoes.
Smart Dust Series
Smart Dust & Smart Dust 2 are available through my Bandcamp shop in both hi-res (96kHz/24bit) and standard versions. You can also purchase and listen at select online services. We've also begun working with Qobuz to make my music available there in hi-res to buy and stream.
Smart Dust 3 is moving forward and should be available by the holidays. Fingers crossed!
Thanks, as always, for supporting my art and music that takes chances.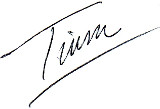 November 22, 2020
What A Year...
I can't believe it's been a year since I've updated the site. So much has happened that my mind - and yours, I'm sure - has been elsewhere. I do hope this finds you all safe, healthy, and finding some peace in the midst of the craziness.
Right about the time I last updated the site in 2019, I embarked on a new recording project. Entitled Smart Dust, it consists of more than 30 pieces inspired by music I'd been immersed in since completing New Shoes; electronica, drum & bass, King Crimson's ProjeKcts series, Steppe-Scape
( learn more about them here), music from KTU... an entire universe of music from the edge, really.
I began by thinking about different ways to create the music I felt inside me. That led me to looking at my studio workflow and, eventually, incorporating Reason software into the process. That gave me an entirely different box of tools and colors to choose from, and it's been an educational journey, to say the least.
I also began to look at how my music is presented to the an increasingly video-focused world, and began working to document much of the work involved in these new pieces on video, as well as experimenting with some abstract soundwave induced video creations, some of which I've posted on my YouTube page. While I'm a real novice at this sort of thing (and remain a firm believer that music is more profound when listened to, as opposed to watched), the results have been interesting and I've gotten some good feedback.
The music from Smart Dust will be released in groups, loosely based on how the pieces work together to form an entire thought. The first release in the series is now slated for the week of December 14.
Additional releases will follow in the coming weeks and months. Each album will be accompanied with various video material to satisfy the cries of "where's the video?".
This series sees another major change in my process: pieces are titled only with their date of creation. I'll also refer to them as "Smart Dust 1::01, Smart dust 2::05" etc. on occasion. I've labored over this and, honestly, none of these pieces gives me a hint as to what their titles might be, so I'm going with it.
You can preview a few pieces from Smart Dust below. I hope you enjoy these explorations as much as I do.
Cheers!
November 26, 2019
NEW MERCH!
We have new, high quality shirts and mugs available featuring cover art from New Shoes and Too. Several styles and colors to choose from. Check them out here!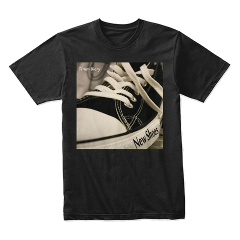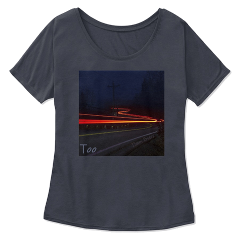 Use code HOLIDAY10 and save 10% through Dec 4!
Thank you for the great response to New Shoes ! I really believe it's my most accessible work to date and I'm happy to see it's resonating with listeners as well. If you haven't heard it yet, you'll find it here.
With the holidays fast approaching, consider the gift of music that takes chances! All of us in the progressive/experimental music world need your support to continue to bring new sounds, thoughts, and approaches into the world. Buying music directly from us — rather than streaming — is the best way to show that support.
The companies that bring you streaming music on our behalf are raking it in, while those of us who actually make the music receive so little of their profits it would be laughable were it not so sad. As things stand currently, only you can help change this situation.
You'll find all of my music available directly from me at my Bandcamp shop and the Shop on this website.
Thanks, as always, for your continued support!
July 30, 2019
Hello Everyone,
My new album is out and I have to say I'm really pleased with the way this one turned out. Thank you all for the nice comments and helping to spread the word via social media. And if you haven't heard New Shoes, you can find it here.
I want to thank Stephen & Ron at Friday Night Progressive for hosting an album release event on the June 28 show. I had a great time talking with them and hanging out in the chat room fielding questions. If you missed the show, you can stream it here.
I spent some time chatting with Jon from Gonzo Weekly recently about the new album and some of my previous work. Check out issue 347/8 and listen to the interview here.
While you will get the best quality audio from downloading the album from my Bandcamp site, plans are in the works for a limited edition CD release. Let us know if you'd be interested by sending an email to sales.
Thanks, as always, for supporting music that takes chances.
Cheers,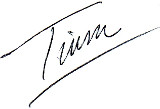 March 22, 2019
Hello Everyone!
First update of 2019 - where does the time go? Since my last update, I've been busy in the studio working on the new album. Sorry for the radio silence, but it's sometimes difficult to keep all the balls I have in the air moving at the same time!
Currently, I'm developing 10 pieces for this release, all in various forms of completion at the moment. We've narrowed down the release window to late spring, but we will be releasing a couple things before then on the Facebook page and YouTube channel. You can also follow me Twitter to get the latest updates!
The way I work has changed drastically over the past few years; the line between composition, tracking, mixing, and mastering have blurred considerably for me. I'm finding it fascinating. It's wonderful to be able to develop a new idea, add it to a piece, run a mix of it, do a bit of mastering, and be able to stream it to all our devices via our servers. Sure as hell beats burning CDs or running cassettes of rough mixes multiple times a day!
All this means that pieces are what I would call "listenable" long before they are actually finished. As a result, I'm able to give you glimpses of the work in progress — something I never would have done before.
So here's a look at a piece from the new album called "Percolate". We posted the original drum tracking video of this piece on 4.19.18. The audio in this version has been updated so you can hear what it's sounding like today. Still some work to do, but we're moving forward!
More to come soon!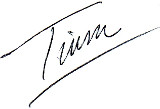 December 5, 2018
Hello Everyone!
It's becoming quite busy here as we head into the holiday season. I'm in the midst of wrapping up mixes for the new album from my old friends Sammie and The Pirates, and spending nearly every spare moment working on my my next solo record as well. I'm happy to say both projects are turning out well!
I've been getting some questions about my new album, particularly about my earlier comment that it's a very drum-centric record. Let me just say if you've been listening to me play for some time I think you'll find me stretching in some different directions on this one. As I listen through the pieces, I hear lots of different concepts and sounds, flamboyant and subtle playing, and a great deal of music in the drumming. In fact, several of the pieces began with the drums and have been built out from there. All I can say is I'm extremely excited to share the music with you!
To give you a more concrete idea of what I'm talking about, I've uploaded a couple minutes from the opening sections of one of the new pieces. CHECK IT OUT HERE!
I wish you all the best for the holidays and 2019. Thanks, as always, for supporting music that takes chances!
November 21, 2018
Happy Thanksgiving to all my friends and fans in the US!
Black Friday Sale - ALL albums in my Bandcamp shop are just $5.00 each through 11/27! You can also save 40% on my entire digital discography. That's 10 albums for only $26.40! Enjoy! GET THIS DEAL!
October 4, 2018
Remembering my boss, mentor, partner in musical crime, and friend on the 24th anniversary of the day he left us.
Here's one you probably haven't heard: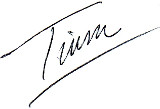 July 8, 2018
Hey Everyone,
Since my last post, I've been busy with the YouTube Channel, working on my new album, and recovering from a slight case of pneumonia that threw me for a loop and left me virtually out of commission for a month. Whew!
I've been focusing on sharing some of my favorite hand exercises on YouTube, but there are a lot of different things in the works that I'll be posting soon, including video from upcoming mixing projects, tracking parts for the new album, and some very cool exercises for the drum kit. We're also gearing up to be able to do live shoots in the near future. Be sure to subscribe to the channel so you don't miss anything!
In other news, we've taken down the Dark Room Recording website, marking the end of an era and fully transitioning to KC. I haven't decided on a name for the new studio yet, but it's up and running, ready for projects. Feel free to get in touch if you'd like to have me drum on your project, mix your recordings, or assist with production. I look forward to hearing from you!
Until next time...
May 23, 2018
A note for our EU visitors
As I'm sure you're aware, the impending GDPR requirements are scheduled to take effect on 25 May. We've been working for some time to comply with its many rules and regulations, some of which will likely come under legal challenge in the near future. As of today, we're not totally in compliance. Though we're trying hard to get there, it's entirely possible we will not meet the deadline.
We have ALWAYS understood the need for strong, transparent privacy practices and we've been doing many of the things set out in this new law for years now: collecting as little information as we can get away with to make the site function and giving notice that we are collecting information, anonymizing IP addresses in our visitor tracking applications, thoroughly vetting companies we engage with prior to allowing them to install 3rd party cookies through our site (note: only Google and YouTube do this and it's required to use features we provide), not selling or trading visitor information for any purpose... the list goes on. Sad to say other bad actors have used the Internet's capabilities for nefarious practices that are now costing all of us dearly.
No one knows for sure what will happen with sites that are not GDPR compliant on 25 May, but I want to let you know that I will do my level best to ensure my friends, fans, and passers-by have access to TimmBiery.com. While we continue to find ways to become compliant without breaking the bank, I'm asking a favor of you: if you find the site offline in your EU country, please contact us to let us know! Your help is appreciated!
Cheers!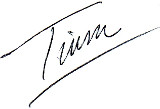 May 10, 2018
Greetings From KCK!
The new YouTube channel is kicking into gear! I'm excited about getting the chance to share what's going on here in the studio with you each week, as well as drumming concepts and tips that I think you'll find helpful.
We're in the process of migrating some content from the video page here to the channel, and we've got a lot of new content planned, so be sure to subscribe to be among the first to get our weekly updates!
Talk soon...
April 20, 2018
Hello and Happy 420 Everyone!
We're a little over 4 months into 2018 so I thought it time for an update. Lots has been happening, so let's get started.
New Album
The studio is up and running here in KC and I'm finally back to working on my new album in earnest! Currently, there are 11 pieces or so in the pipeline, though I'm not sure how many will make it onto the final release. Suffice to say there will be a good amount of new music on this one.
My original intent was to make this album more drum oriented than my recent work, and I'm happy to report that's turning out to be the case. I'm sure this will be good news to some of my longtime fans. It's also a little more all-over-the-place stylistically - much like my drumming! A little something for everyone, so to speak.
The majority of the drums were cut in The Dark Room before we left Nashville, but there are a few things being cut here in KC. The new room is sounding great; quite a bit different from The Dark Room, it reminds me of The Barn in some ways, but has a voice all its own. I think that's going to make it a more interesting album.
I've been shooting some video of the tracking process and we'll be posting it on our YouTube channel. Subscribe now to watch things unfold! Here's a bit of what you can expect:
Be sure to subscribe to the channel to get all the latest video updates. There is a lot of new content on the way!
Other Projects
The first drums recorded in the new space were not for my upcoming album, but for a project with my old Frank Marino & Mahogany Rush bandmate Claudio Pesavento and Jon Davison, the current singer of Yes. Hopefully, I'll get to share some of that with you in the future. Very creative music with Jon's great voice makes a captivating listen!
In the coming weeks, I'll be mixing the new album from Bad Influence. I've had the pleasure of working with them on all of their releases (check them out!), and I'm really looking forward to this project.
The first mixes from the new studio were new music from my long time friends Sammie and The Pirates. They're working on a batch of new tunes with plans for a full-length release later this year.
More Video On The Way
My drum buddy Bill Ray has a cool YouTube channel and does quite a bit of Facebook live video. I get so many requests for video from the studio that I'm thinking it's time to try a bit of that myself (thanks for the inspiration, Bill!). And while my schedule doesn't allow me to post things on a daily basis, I'm going to try to do some weekly posts at the very least. I'll definitely keep you posted here and on my Facebook page.
That about wraps it up. Keep in touch via Facebook and Twitter, or sign up for the mailing list. Thanks, as always, for your continued support of music that takes chances.
Cheers!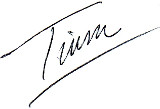 December 31, 2017
Hello Everyone,
The new studio is really coming together...
Things are sounding great in here! I'm in the process of mixing some new music from long time friends and clients Sammie And The Pirates and they report the mixes are sounding great elsewhere, too. I feel like we're well on the way to all I hoped to achieve in this new space. We're working on back wall treatment tonight and once that's completed I will FINALLY get to hit some drums! Really looking forward to that!!
I want to wish all of you great things for 2018! You can count on lots of new music heading out from the new studio to you in the coming months, so be sure to check back often. You can also keep in touch via Facebook and Twitter, or sign up for the mailing list.
Talk soon...
September 5, 2017
Hello friends old and new!
We've been busy settling into our new place just outside of Kansas City and I haven't posted for awhile, so I thought I'd update you while I had a moment.
Here are a few shots of the new studio space, virtually untouched since the moving crew brought the gear in a little over 3 weeks ago. As you see, there is a lot to do!
I'm looking forward to getting things together in the coming weeks and will be sure to keep you updated. For now, I'm going to be working at the dining room table, wrapping up the last project tracked at The Dark Room and preparing the plan to complete my next solo album. Lots of interesting music heading your way in the coming months, so stay tuned!
Cheers!
July 27, 2017
The past several weeks have been a whirlwind around here! The discounted drum tracks offer brought in some amazing music to work on. I feel inspired to get back to work on my next full length album as soon as I can. Thanks to everyone who asked me to contribute to their music! Be sure to keep an eye out for another drum tracking special in the near future!
On top of all that work, after 13 years in Nashville, we're leaving for the midwest. Kansas, to be exact. I'm looking forward to the new studio space there, as well as immersing myself in a new community. The adventure continues!
I'll keep you posted on the move and the new album here and on Facebook.
Cheers!
Read more...
We've received many questions about Timm's live performance status. Read Timm's announcement here.
Read About Timm's First Show With Mahogany Rush!
In August of 2011, Timm posted a detailed account of his first gig with Frank Marino & Mahogany Rush at 1981's Heavy Metal Holocaust. It's actually become one of the most visited pages on the site! If you missed it then, you can read the post here.
Read About Recording and Touring with the NLB
If you haven't seen them yet, you can still access Timm's diaries from the recording of Nils Lofgren's "Sacred Weapon" album and the first leg of the Nils Lofgren band's 2006 Tour. Note that the diaries will open in new windows (tabs).
Modern Drummer Update
Prior to starting the Nils Lofgren Band 2006 tour, Timm spoke with Robyn Flans of Modern Drummer magazine. This interview was condensed into an "Update" in the October '06 issue, and is still floating around out there in cyber-space. Read it here.