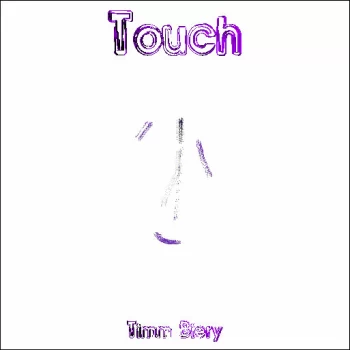 Touch is available on CD in The Shop and via download at Bandcamp
Originally conceived as an instrumental project, recording began in 1990 and continued on and off for nearly 10 years. Early on in the process, a couple of vocal tunes cropped up which became "Touch" and "Can't Let Go". Soon after, the songs "Sleeping" and "Pray for Rain (pt 1)" were written. At that point, I decided to make this a project with 4 vocal tunes, combined with instrumentals and drum solo pieces. Overall, more than 150 minutes of music were recorded for this project. Some of the solo pieces can be found in the Drums! album.
All instruments and voices are by me, except "Can't Let Go", which features John Previti on acoustic bass and my uncle, Jim Pepe, on alto sax. This was the first time Jim and I had worked together in the studio, and it was a wondeful experience for me, though it is certainly hard to tell your uncle what to play and when - particularly when he's been a musical mentor throughout your life.
Be sure to check out Timm's other releases in our Shop and on Bandcamp.