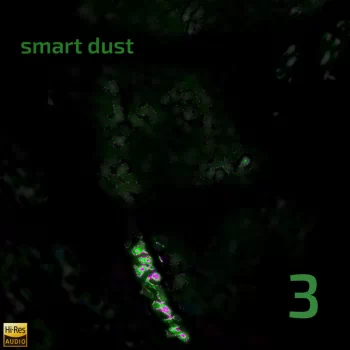 Smart Dust 3 is available for purchase through Bandcamp in standard and 96kHz/24bit hi-res audio versions, Apple Music / iTunes, Amazon, and other outlets.
Smart Dust 3 is the third release in a series of projects under the Smart Dust moniker. Combining free improvisation, structured form, and structured forms carved out of free improvisation, Smart Dust is as much a frame of mind as it is music - and another step forward in multi-instrumentalist Timm Biery's long career.
SD3 is the without a doubt the darkest and heaviest release in the series. With the most Warr guitar soloing Timm has ever done on an album, in many ways it feels like a live jam.
Mangled drums, basses and synths; dark, brooding, melodies and solos; even a thoroughly distorted vocal. Smart Dust 3 closes 2021 with a bang!
Be sure to check out Timm's other releases in our Shop and on Bandcamp.