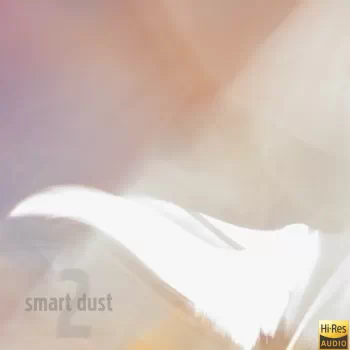 Smart Dust 2 is available for purchase through Bandcamp in standard and 96kHz/24bit hi-res audio versions, Apple Music / iTunes, Amazon, and other outlets.
In an age where music is often little more than something in the background, multi-instrumentalist Timm Biery continues to move against the grain, creating music that almost demands deep listening. It's music that will transport you to a world of your own invention when you put on your headphones or turn up your speakers, close your eyes and LISTEN.
Smart Dust 2 is the second in a series of projects under the Smart Dust moniker. Combining free improvisation, structured form, and structured forms carved out of free improvisation, Smart Dust is as much a frame of mind as it is music - and another step forward in the development of this multifaceted artist.
SD2 focuses more on introspective, ambient textures combined with hypnotic grooves, ample use of electronic tone mangling, and deconstructive sampling. The perfect music for these twisted times.
Be sure to check out Timm's other releases in our Shop and on Bandcamp.