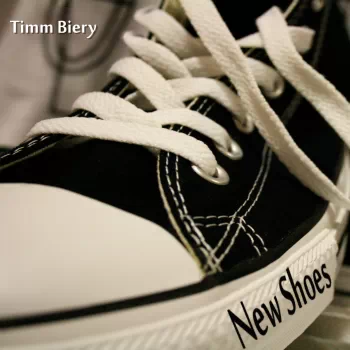 New Shoes is available on Bandcamp in standard and 96kHz/24bit hi-res audio versions, Apple Music / iTunes, Amazon, and other outlets.
The latest release from drummer and touchstyle guitarist Timm Biery brings his drumming to the forefront - something longtime fans of his work with Frank Marino & Mahogany Rush, the late Danny Gatton, Nils Lofgren and many others will be excited about.
But there is much more to New Shoes than Timm's creative drumming; his voice on the touch-style guitar is becoming more clearly defined, and his melodic sensibilities - on every instrument he plays on the album - take flight in surprising ways. Both subtle and over the top at times, this is a collection of pieces from a musician and composer coming into his own.
Be sure to check out Timm's other releases in our Shop and on Bandcamp.