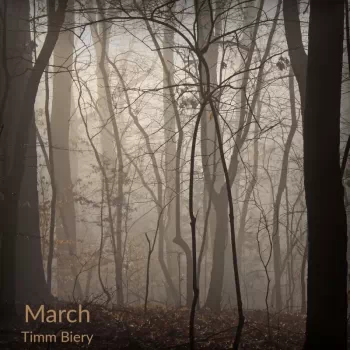 March is available for purchase in 24 bit / 96kHz hi-res audio at Bandcamp & Qobuz, and CD res at Apple Music / iTunes, Amazon, and other outlets.
March is a definite departure from Timm's previous solo work. Consisting of 5 pieces that lean heavily toward 12 Tone and 20th Century classical composition styles, the music gives a look at some of his earliest influences.
From the liner notes: "My view that all music is one, not separated by styles, has been commented upon by various musicians I've worked with over the years. These pieces reflect that part of my musical development that I haven't worn obviously but has always been there; bubbling under the surface and manifesting itself in whatever music I was making at the moment."
Be sure to check out Timm's other releases in our Shop and on Bandcamp.